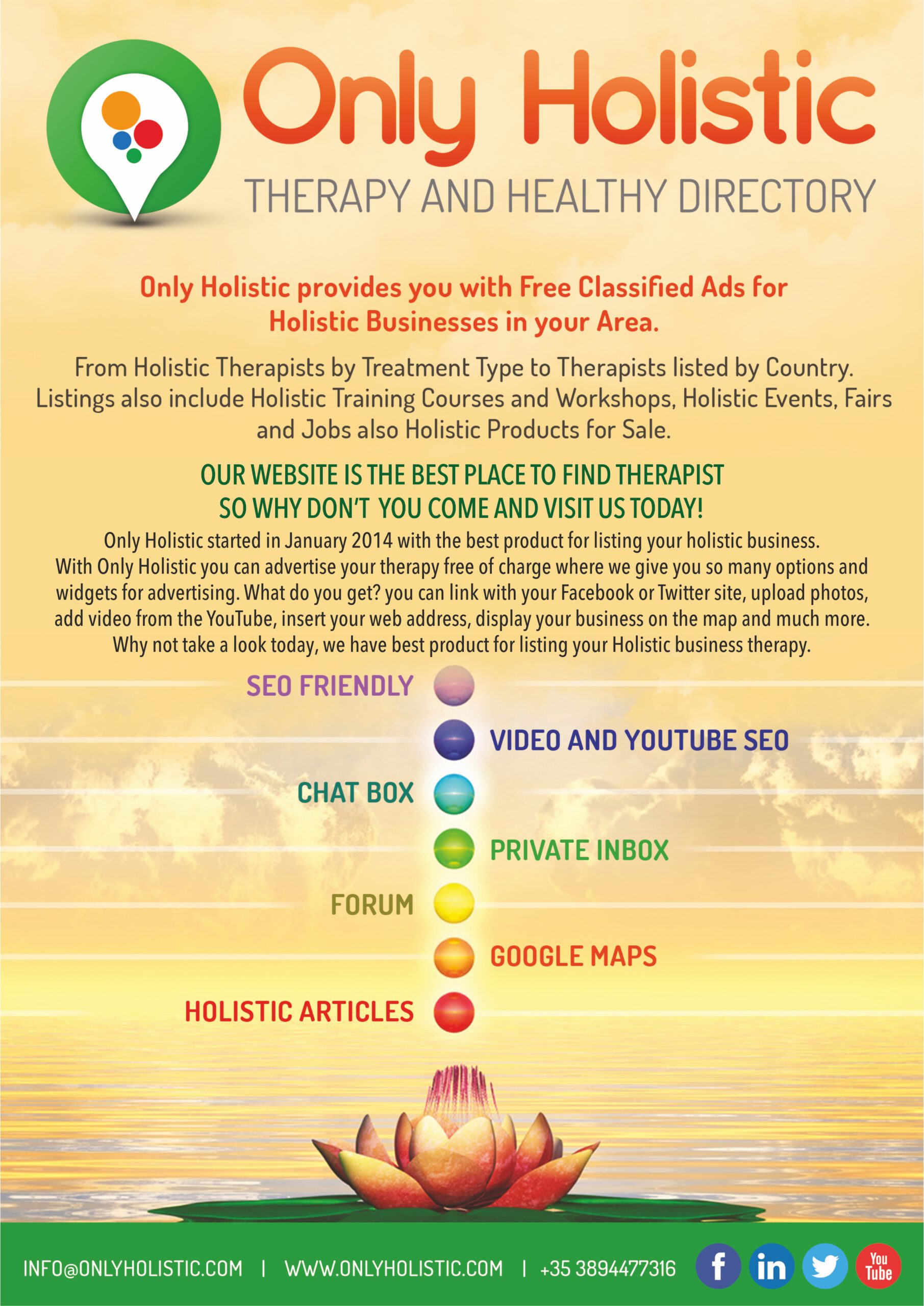 Only Holistic provides you with Free Classifieds Ads for Holistic Business in your area
Our website is the best place to find therapist so why don't you come and visit us TODAY!
Only Holistic started in January 2014 with the best product for listing your holistic business.
Our website can be found on the Facebook, Twitter, Google + and LinkedIn where we have already 15000 members!
With Only Holistic you can advertise your therapy free of charge where we give you so many options and widgets for advertising. What do you get? you can link with your Facebook or Twitter site, upload photos, add video from the YouTube, insert your web address, display your business on the map and much more. Why not take a look today, we have best product for listing your Holistic business therapy.

Shamanism Ireland -Shamanic Reiki Healing