Shamanic Reiki Healing draws its foundations from concepts of shamanic journeying and channeling the living energy to create healing techniques that are powerful and effective. Treatment involves chakra healing techniques, the use of stones and quartz crystals as well as herbs and oils. The Shamanic Reiki energy, together with crystals, helps increase the flow of spiritual energy, thereby regaining the balance that was lost.
Another unique aspect of Shamanic Reiki Healing is that often, ancient spirit and animal guides are often called upon to help with healing and giving energy to a patient. The practitioner or the patient may be in direct communication with these guides, who can greatly assist with the patient's healing.
In addition to our physical and emotional aspects, each of us has an energy field that surrounds us. This energy field connects to seven "energy centers" or chakras that run from the base of the spine to the top of the head.
When we experience a painful event – physical injury, loss of a loved one or relationship, or any other trauma – a tear or imprint occurs in our energy field. If this imprint is not healed in the energy field, it will move into our emotional reality, then our physical reality. Once it has manifested in the physical and emotional self, it is nearly impossible to clear by working on the physical body (medicine) or the emotional self (psychotherapy or counseling) because the imprint remains in the energy field, creating patterns in our emotional and physical lives.
This is why so many people struggle to improve their lives and fail, despite the best of intentions. "I just can't seem to create abundance though I work harder than anyone". "I can't seem to find the kind of relationship I want, though I'm trying and trying". "I just can't lose weight or stop smoking", etc, etc. These imprints will continue to control our emotional and physical realities until they are removed.
This is where energy healing comes in. We work with the patterns that you wish to change, trace them to the imprints in your energy field, and clear them. Heavy energies are cleaned from your chakras and energy field, as well as toxic energies that may be in your body. Repairing and revitalizing the chakras and energy field is done as needed. Subconscious beliefs that may have been established early in your life and are now holding you back are removed and replaced with beliefs of your choosing. Soul parts that may have separated due to trauma are restored to you, bringing their light and wisdom fully into your life. You will be guided to discover the beautiful gift that each significant person and event in your life holds for you. You will write a new "map" for your life and will receive the tools to anchor this map in your daily life.
It is a beautiful experience to have a Shamanic Reiki healing. Many clients have reported seeing stunning visualizations or meeting their personal high spirit or animal guides.
Our Staff Members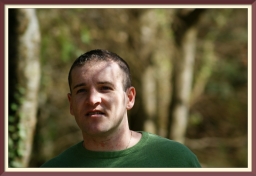 Deeply invested in the areas of healing and personal growth, Rafal gently guides people toward their own innate health and happiness through education, ceremony, soul retrieval, sound healing, and Shamanic...
Save